This is My Story
Below you can read my story and all about how I got to where I am. I tried to highlight some major events, but I couldn't fit my entire life into one whole page! I hope you enjoy and that we get a chance to connect.
Counseling Skills

60%

60%

Professional Leadership

20%

20%

Community Involvement

10%

10%

Technology Use

10%

10%

Top Notch Service

100%

100%
The Crossroads between Mental Health and YOU
Philosophy and Approach
Some of the approaches I tend to use with clients include:
Adlerian Psychology
Gottman Method Couples Therapy
Brainspotting
EMDR
Cognitive Behavioral Therapy
Reality Therapy
Play Therapy
Experience & Training
MAE in Marriage, Couple, and Family Counseling from Western Kentucky University
LPCC-S (Licensed Professional Clinical Counselor – Supervisor)
CSAT (Certified Sex Addictions Therapist)
EMDR and Brainspotting trained
Clinical training at the Talley Family Counseling Center

Parenting Classes
Couple Therapy
Family Therapy
Play Therapy (Children <7)
Referrals
I have a special interest in:
couples going through a rough patch
divided families
frustrated parents
discouraged men
problematic sexual behavior
trauma-affected adults
Growing up in a small town
I grew up in Fancy Farm, KY.
It is a small town of about 500 people…yes…everyone knows everyone.
Fancy Farm is a lot like the small towns around Owensboro.  It was also very family friendly just like your hometown.
Fancy Farm, Whitesville, Knottsville, Thruston, Philpot, Masonville, Utica, West Louisville, Stanley, Owensboro…Kentucky through and through.
You know the feeling of driving down the road and seeing a friendly wave.  Strangers willing to help when you're trying to find something in the store.  The smell of barbecue and fresh crops.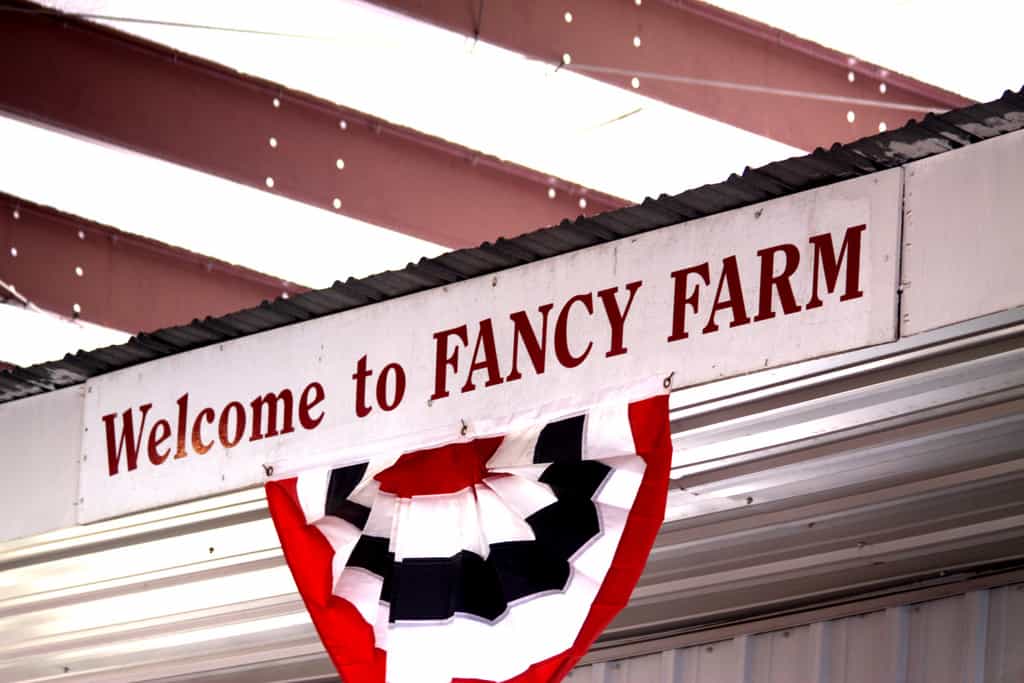 When my parents divorced
My parents divorced when I was about 3 years old.
I never saw or heard from my dad since I was 4 years old.
Growing up with divorce is difficult.  It's hard on the kids and it's hard on mom and dad, too.
I've got the training to help prevent divorce, but also to ease the fallout when it happens.  The entire family needs emotional support and each person has to learn to love the family again.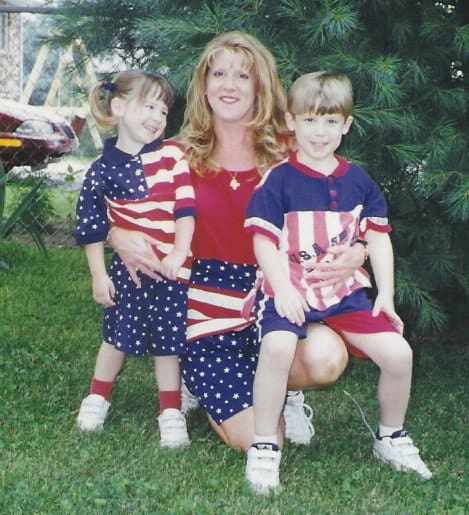 Got a scholarship to Notre Dame…but didn't get accepted
Yep, I got a third party scholarship to attend a near Ivy League college for free…and then didn't get accepted to the university.
Within about a month my dreams were fulfilled and then crushed.
It sucks when things fall through.  But we can always create another dream or find another way.
Looking for God and His Plan
After my freshman year of college, I knew that I was headed down the wrong path, spiritually, mentally, and career-wise.
I heard God calling me to dive deeper.  So I went to Roman Catholic Seminary.  I wanted desperately to know God's plan for me.
Two years later, after experiencing the frozen tundra of St. Paul, MN and waiting patiently for a sign, I finally had peace.
It took a lot of prayer, spiritual direction, encouragement, and even a few kicks to the butt.  I was called to married life and to help people in another way.
Studying Abroad
My roommate turned me into a pumpkin.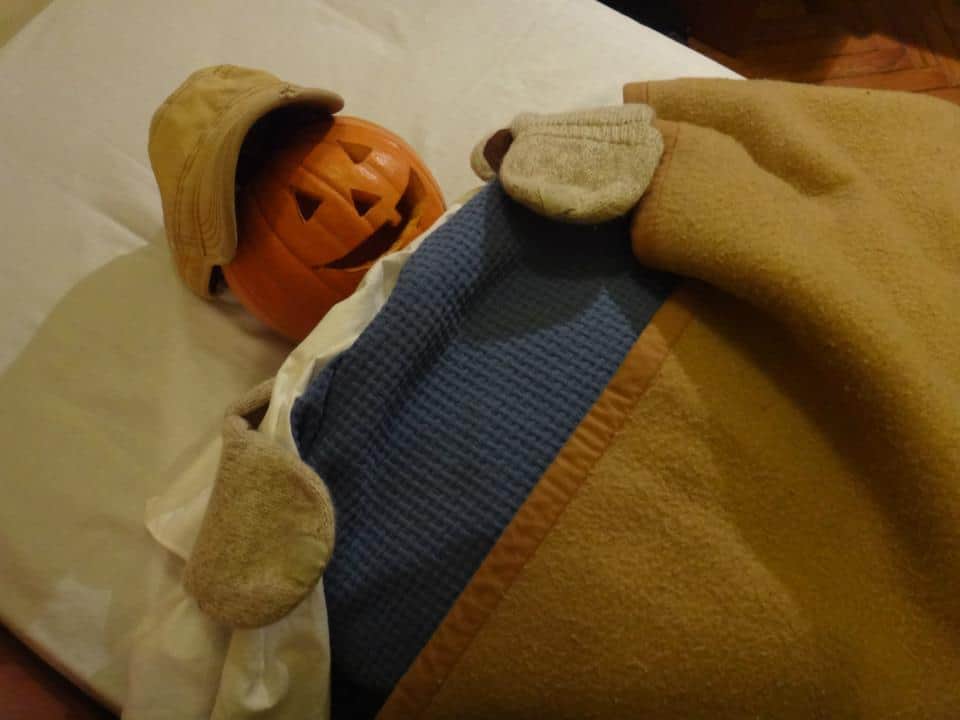 I traveled to Ireland, Scotland, Poland, Malta, and all over Italy.
I read at Christman Mass in the St. Peter's Basilica with Pope Benedict XVI in attendance.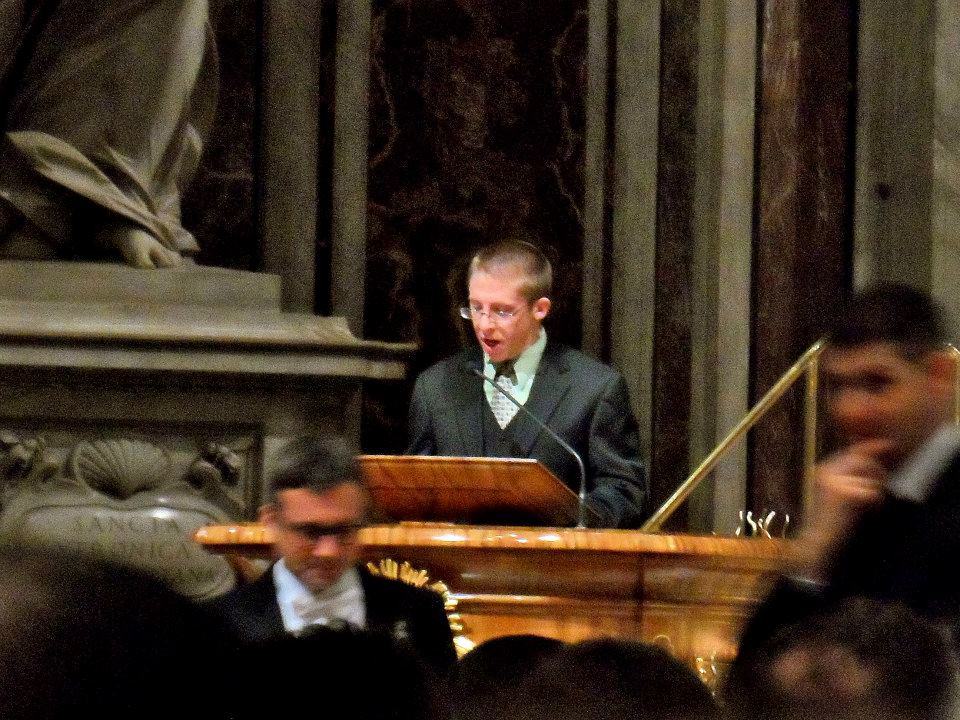 I fell in love
I met my wife when I was a freshman in high school, but she thought I was a funny kid and wanted to treade me for her brother who shared my first name.
We had seen each other many times at various events, but never had a chance to talk.  But when we did finally spend some time together, I thought "Hey, she's kinda cute!"
After 8 months of dating, several dates in the park, long distance dating from Minnesota and Rome, Italy, a sketchy but awesome engagement ring adventure, a flawed but hilarious engagement story, and 9 months of engagement, we got married.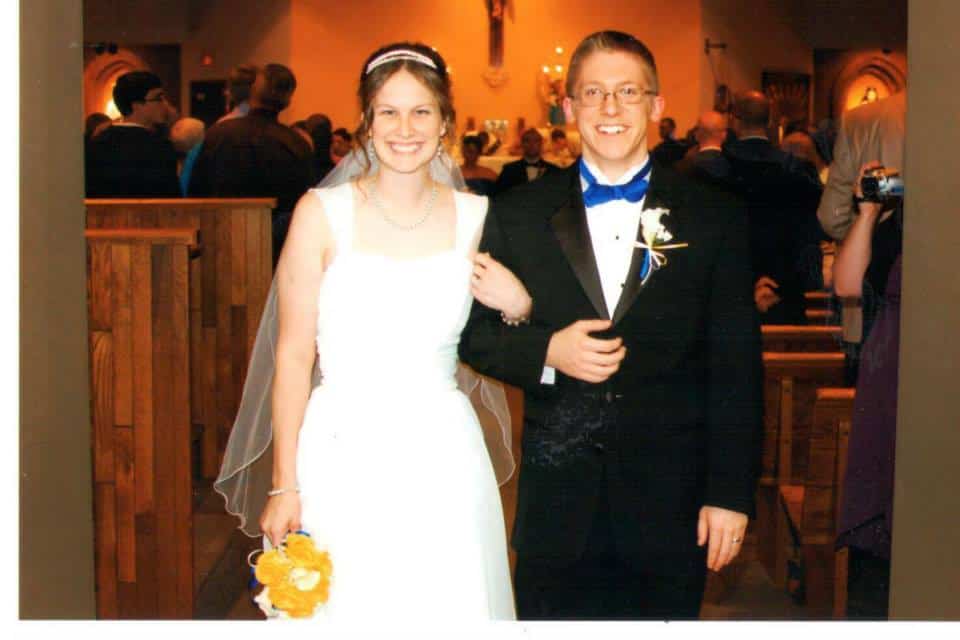 Love isn't easy
Boy, is marriage tough.
When you bring two stubborn people together, you get a nice firework show but it sure isn't fun to watch.  We struggled with each other's flaws, how to live together, and how to handle each other's famly.
We argued, we cried, we forgave, we recommitted, we struggled some more and we won't stop.
I found my career
Friends. Check. Wife. Check. Career…Ugh…
Growing up I wanted to be an astronaut, paleontologist, a scientist, and…Forrest Gump.  In high school, I had no idea.  In college, I wanted to be an aerospace engineer, mechanical engineer, biomechanical engineer, and a pathologist.
Man, I could have made a lot more money!

I decided that I wanted to work with people instead of things and entered seminary.  After graduating, I worked in a pharmacy, but knew that I wanted to go into psychology.  It just so happened that I stumbled across counseling while browsing online.  It was a much better fit.
Baby number 1
Children change everything.
It was a struggle, but we were fortunate because many people that we knew were unable to achieve a pregnancy.
My wife and I had to work harder to stay connected.  We had to discuss parenting.  We had to share our plan with doctors and family.
Then one day the kid shows up while you are in difficult graduate studies and you have to learn to keep your cool as they rip your homework, spill the milk, and scream through the night.
At the end of the day, I wouldn't trade her for anything.
Baby number 2
I just finished graduate school and did not have a job yet.  Let's go for round two!
Just when you were getting comfortable with the last big change, here comes another.
The fear.  The pressure.  What do I do?
Sometimes you just need someone to talk to.  Sometimes you just need to think it through.  Sometimes you just need to scream into a pillow.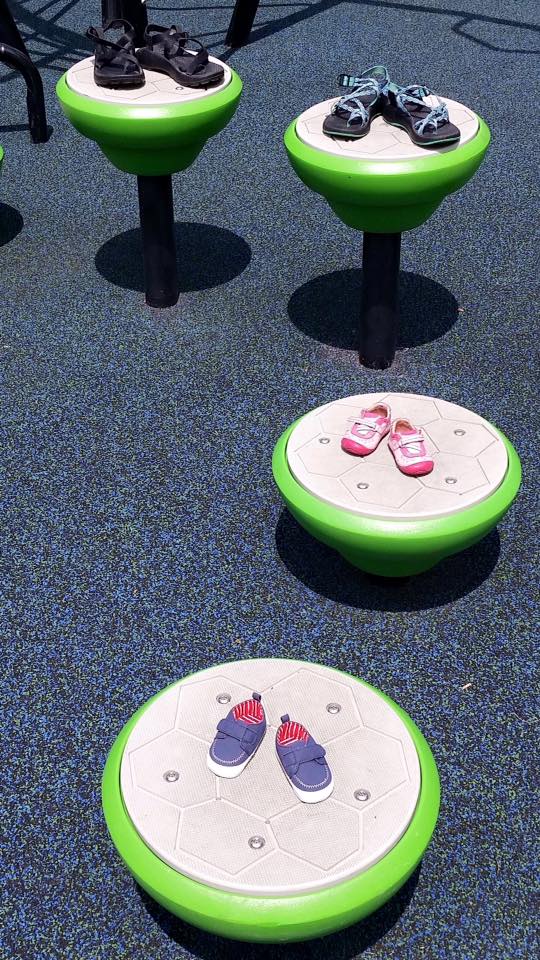 Started a business
Starting a business is scary.  Making the call to the counselor is scary.  Taking the first step is terrifying.
Sometimes we just need a little help.  But in the end, it's all worth it.
Reach out, get help, and make your dream a reality.  Regain your hope.  Resolve the trauma.  Unite your marriage.  Strengthen your family.
Make An Appointment
Call me and set up an appointment today.